Regular price
Sale price
$3.00 USD
Unit price
per
Sale
Sold out
Share
A printable version of this is available FOR FREE on itch.io!
Bring some magic to a struggling family in the middle of winter,  in this pocketmod for Under The Floorboards​​.

A Winter's Tale is an adventure & setting which follows a group of elfin people making an exception to their rule of secrecy to try to help out the hard-working Biggies in their house over the holiday season.
This pocketmod can also can be played with any system which allows characters to pretend to be tiny people inspired by media such as The Borrowers. Alternatives to Under The Floorboards include Elfinfolk​ by Adam Baffoni, and even games such as Mausritter, or more generalist systems. 
Print it out to fold it into a physical booklet, or download the digital only version. 
You can purchase a physical version or get it free with any other order over the holiday season on Twelve Pins Press.
"The house is getting cold this winter. In previous years, the Bigs would turn on the heating, those thick copper pipes warming our burrows in the walls and floors. There are fewer left-overs for us to scavenge, and the house is not full with holiday snacks."
"The Bigs are out of the house more often, and they return later, looking run down and worried. Though they are alien to us in many ways, we cannot help but feel concerned for them. The hard mood in the air is even being absorbed by the Little Bigs. If only there was something we could do to lift the mood. But revealing ourselves to the Bigs would be a death sentence, not just for us, but for Floorboardkind."
"Or is there?" 
View full details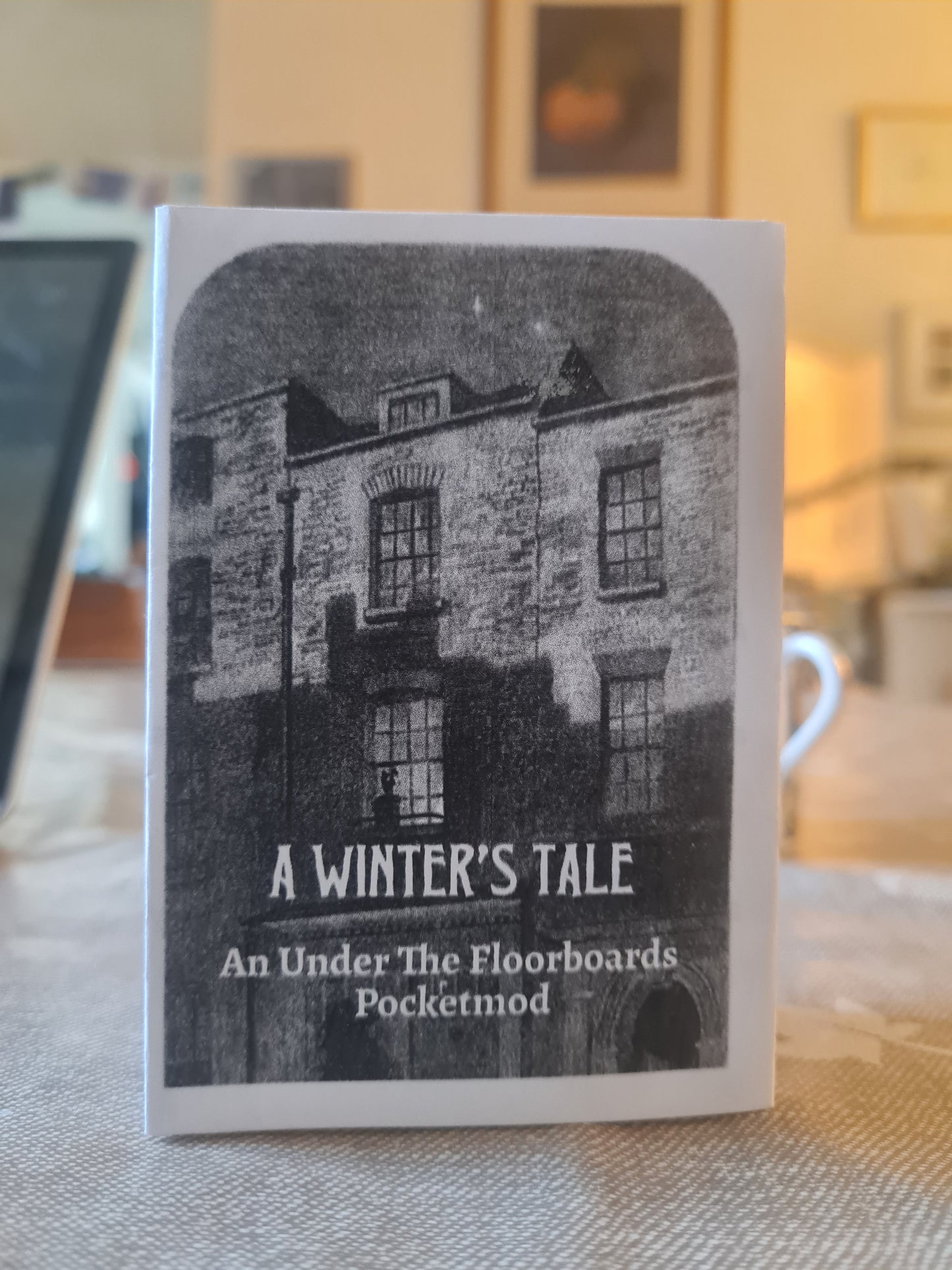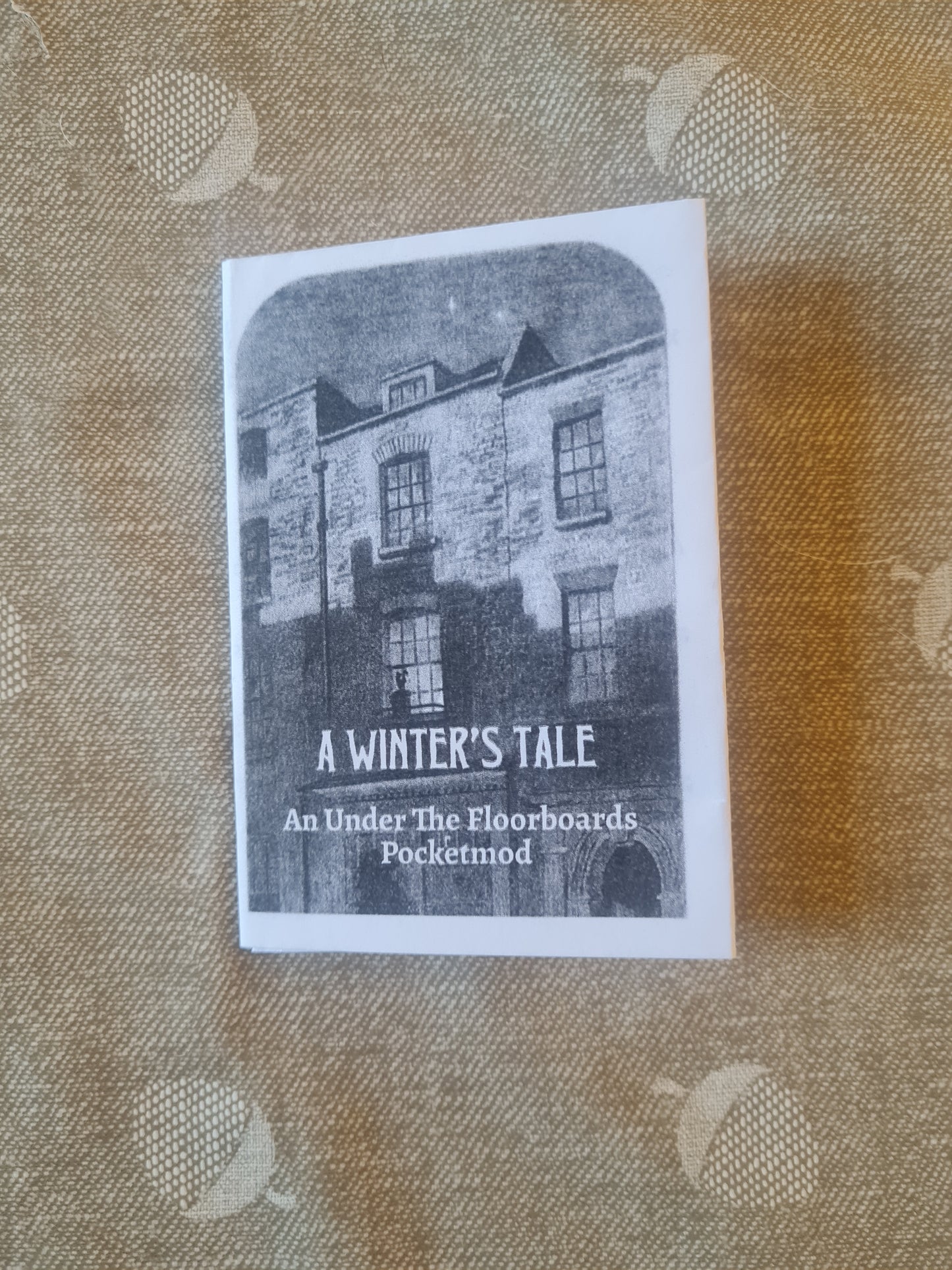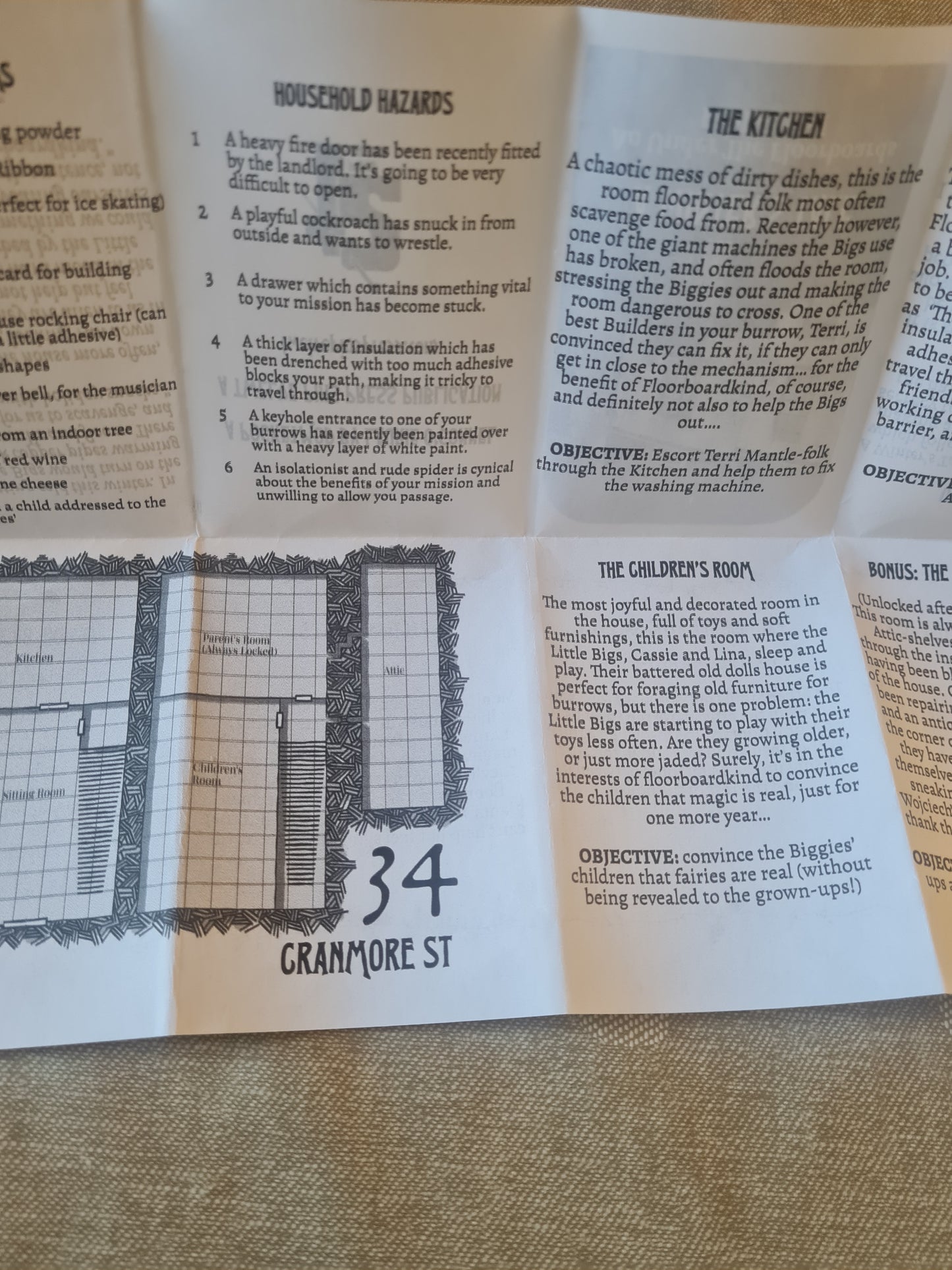 Shipping

Orders will be posted out within a week of ordering, except in exceptional circumstances.

We ship with Royal Mail and do not track orders.


We will not ship on days or weeks where postal workers are on strike.


Please note, if you are an international customer, we do everything in our power to make sure that our products are compliant with customs. However, your country's customs may charge you a VAT or import tax on our books, which we cannot be liable for.

Returns

We give refunds or send replacement copies in the event of a product arriving damaged.

Please note this must be reported within 30 days of recieving the product.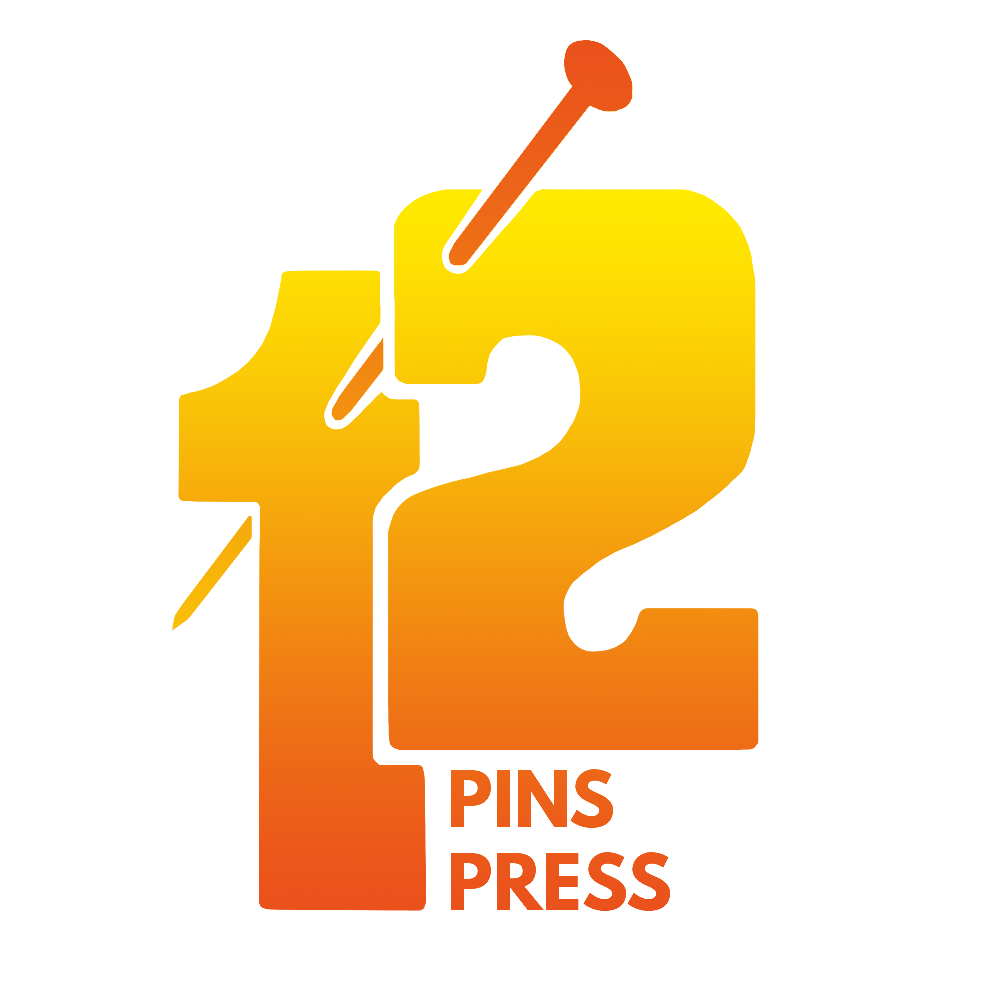 "The reason there should be an ENNIE for zines"